The Dance Studio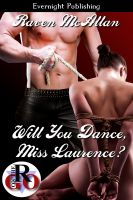 Will You Dance, Miss Laurence?
Dancing lessons were supposed to be fun, but who ever heard of attending them without your knickers on? Shibari Master Ryan is intrigued by Ava, so when his cousin asks a favor, he is only too happy to help Ava out of the rut she says she is in. Will her past allow her to enjoy his bondage, or will true submission prove a step too much? Be Warned: BDSM, bondage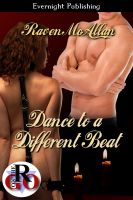 Dance to a Different Beat
Jane has a decision to make. Meet Sean and face her demons, or hide. Can she allow herself to let go enough to give this experienced Dom the submission he demands? Jane has always made her own way in life, and the thought of giving up that control scared her away once. Sean is determined to show her that true submission is a joy, and not something to be feared.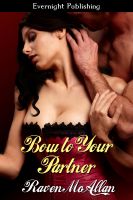 Bow to Your Partner
Dance Studio, 3 There's dancing and then there's dancing. Mason is ready to move on, but Callan is ready to play once more. Now they have to decide if the dance is right for them. After Mason's husband died, her interest in the lifestyle they had lived died with him. Until her meddling cousin sets her up with Callan Mackie. Callan is a Dom without a sub, and he hasn't missed one.