Battlefield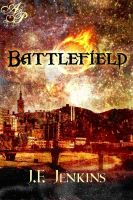 Battlefield
Cadence, JD, and Orlando couldn't be more different from one another. Under normal circumstances, the three wouldn't so much as say hi to each other if they could get away with it. Then an alien crashes through the roof of their local mall, and everything changes.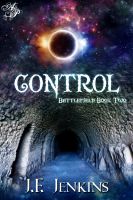 Control: Battlefield
Book 2 of the Battlefield series! Twelve teenagers were injected by The Doctor. And twelve teenagers have been thrust into an intergalactic battle against their will. Orlando Holmes, JD Smith, and Cadence Sinclair must find these twelve before someone else does – someone bad. To protect the twelve, what must JD, Orlando, and Cadence give up? Their hearts? Or even their lives?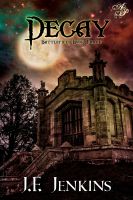 Decay
A mysterious alien artifact has been found on Earth. JD Smith, Orlando Holmes, and Cadence Sinclair have been given the task of finding it and unlocking its secrets. They've been on more dangerous missions before, so this should be easy, right?