Romance
Shadow of the Mast
By
L. J. Martin
Series:
Western
, Book 1 ·
Romance
, Book 1. Price:
$2.99 USD.
Words: 99,770. Language: English. Published: July 7, 2010. Category: Fiction
Young Sam Mueller is shanghaied from Boston aboard a California bound hide, horn, and tallow ship. Escaping from a cruel captain he adds to his skills by learning those of the vaqueros...but California is a hard taskmaster, and he finds himself at odds with the Californios, the Indians, and American's...all who want his hide. A beautiful senorita and a hard won rancho keep drawing him back.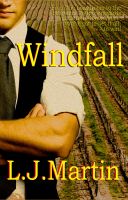 Windfall
From the boardroom to the bedroom you've got to bet it all to win! L. J. Martin spent his early career in the real estate brokerage and development business, dealing with oilmen, farmers, ranchers, banks, and major corporations both here and abroad. He's uniquely capable of writing this business thriller.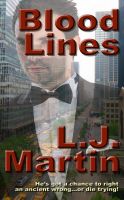 Blood Lines
So what? A document was found in a dank, dark, hidden cave under Manhattan...and the fate of a people are at risk. One man can right the wrongs of centuries...or die trying. It's a thriller, a romance, an action adventure like none you've ever read.