SEALs by Chet Cunningham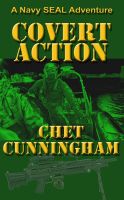 Covert Action - A Navy SEAL Adventure
No military group does it quite like, or quite as well, as Navy SEALs. The two Seahawk SB-60s swung low over the East Africa state of Eritrea. The two Navy choppers had come fifty miles inland from the Red Sea with no opposition. But as they circled around the US Embassy in the capital city of Asmara, rifles fired from the ground and several rounds hit the fast flying birds.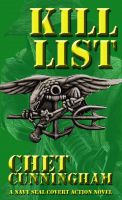 Kill List
Our greatest terrorist fear, a dirty bomb, is about to come true. We know it, they know we know it, and they know we're coming. The Navy SEAL's move quietly, quickly and with deadly precision...if they can get there in time.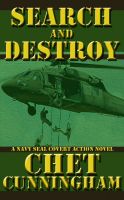 Search and Destroy
Chet Cunningham's SEAL Team 20 is back with a new mission: track down illicit nuclear bombs in Iran and disarm them. The fate of millions of lives are in these men's hands. The question is, will they be able to complete their objective in time?