Down The Basement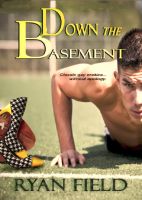 Down The Basement
In this highly erotic story of gay cross-dressing, one young man named Rush learns what it's like to live out the fantasy of a lifetime with four masculine college football jocks during a wild costume party in a campus frat house. And though Rush is apprehensive at first, hoping that the drunken, stoned football players won't discover that he's really another guy.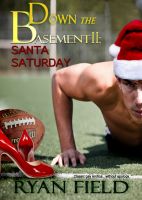 Down the Basement II: Santa Saturday
After they met at the Halloween costume party where Rush was dressed up as a woman, Rush and Kadin start seeing each other on a regular basis. Kadin doesn't seem to mind that Rush only put on the high heels and short skirt for Halloween. And as far as Rush is concerned, dressing as a slutty woman was a one time deal and he's perfectly happy being a man.