Satan's Toybox Anthology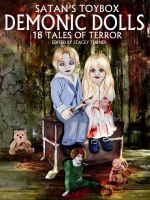 Satan's Toybox: Demonic Dolls
Remember when you got your first doll, that loveable companion who saw you through the best and worst of days? Remember when Barbie was the doll version of who you wanted to be when you grew up? Be careful what you wish for…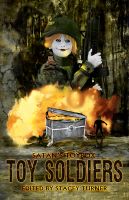 Satan's Toybox: Toy Soldiers
Remember those wonderful toy soldiers from when you were a kid? Plastic army men, GI Joe, tin soldiers; all offering a place to work out your aggressions on an imaginary battlefield. What if the battlefield wasn't imaginary? And what if the toy soldiers had some aggression of their own?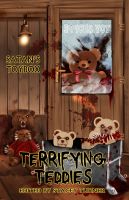 Satan's ToyBox: Terrifying Teddies
Satan's Toybox has escaped from Hell. In our world, vengeance is unleashed. This time around it's everyone's favorite toy. Ever wonder what's beyond the huggable exterior and button eyes of your beloved Teddy Bear? Fourteen authors share their stories ... Read on if you must, but don't turn your back on these Terrifying Teddies.