Seamount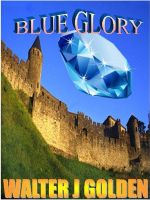 BLUE GLORY
In one night the old Wizards' Council was overthrown. Most of the wizards were slain. For two centuries the counter-revolution has slept. All that remains of the old council is a mysterious blue jewel and the specter of a young girl wandering the island of Seamount. One of the original rebels steals the jewel. Suddenly the counter-revolution, after 200 years, is coming down like an avalanche.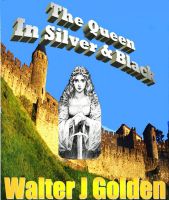 The Queen In Silver & Black
Two hundred years ago Queen Evica was mostly human. But, now for centuries, a poison has been boiling in her, sending her humanity rolling away from her like meat from a stew bone. Years ago she traded her soul for power; she became a host for an Old One. Her daughter opposes her so Evica plans to kill her. Swords clash, magic flies, friends die in the fight for Amanatie.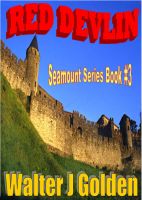 Red Devlin
Glory's daughter, Jesstea flees her mother's court and runs to her grandmother, Queen Evica. She dreams of a sophisticated court of handsome, gallant officers and women who will be true friends. What she finds is treachery, slavery, drug addiction, and death. And the Old One. Her protector, Red Devlin, has, over the years, learned to hide his magic. But he has learned nothing about women.