Children of the Stainless Steel God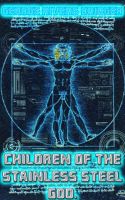 Children of the Stainless Steel God
When you're a slave, death may not be the worst thing that can happen to you... Created to be the assassins, spies, soldiers and general playthings of the upper echelons of a society with little or no consideration for life, a group of genetically enhanced psychic (or Esper) teenagers plan to escape the clutches of their amoral creators and carve a fate for themselves of their own choosing.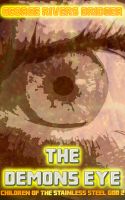 Children of the Stainless Steel God 2: The Demon's Eye
Travelling alone through the desert in an attempt to be reunited with her friends, escaped teenage Esper, Z, faces threat after threat of a variety she had never anticipated. Between encounters with desert marauders, treacherous traders and agents of a rival company to that which created her she finds an enigmatic alien artefact that could take her to a new level of consciousness... ...or death.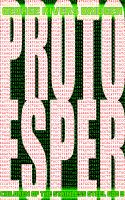 Children of the Stainless Steel God 3: ProtoEsper
Like a spider in the centre of its web, lies the mighty building of Midgaard Polycorporate, master (by proxy) of all that exists upon the frontier planet of DBL 968. But all of this is about to change, as the teen Esper, Z, has arrived upon Midgaard's very doorstep, with the intention of challenging the corrupt corporate entities power and rescuing her fellow Espers from Midgaard's ruthless grip.