Agilia's Lament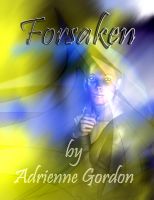 Forsaken
Agilia is an assassin who has grown tired of the life she lives. She is offered a chance to go back in time, to change the world for the better, and she reluctantly accepts. Except when she goes back, and is about to complete her mission, an accident changes everything. Agilia wakes as Elaine, a prison counselor.Elaine must tame the forsaken assassin within her if she is ever to find redemption.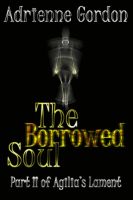 The Borrowed Soul (conclusion to The Forsaken)
Told her friends are dead and all she knew was a lie, Elaine is a prisoner again, a borrowed soul in a broken body. Every night her psyche is whittled down by the enigmatic warden Darius and each day she blindly stumbles through the quicksand that is now her life, unable to resurrect memories of what transpired before. Yet she must find herself if she is to defeat The Manipulator, and return home.