The Learning Jungle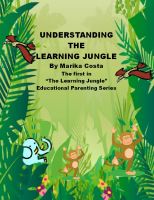 Understanding the Learning Jungle
"understanding the learning jungle" empowers parents to help their children learn more effectively in a light, easily understood, gently humorous format. this first book in the series, guides parents through the dense underbrush to the understanding needed to survive and thrive in the learning jungle.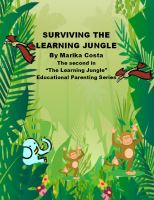 Surviving the Learning Jungle
"surviving the learning jungle" is the second book in the learning jungle educational parenting series. it gives parents of kids of all ages, easily applicable, jargon free strategies for learning jungle survival.