Traditional Recipes of Spain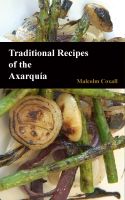 Traditional Recipes of the Axarquia
The Axarquía is a small, rugged but remarkably fertile corner of Andalusia in Spain. The area has an amazing history dating back to the beginnings of European civilisation with a cuisine brimming with Roman, Arab, Jewish and Christian gastronomy. Here we have collected over 200 of these traditional recipes. We hope you enjoy this delicious and exciting voyage of exploration.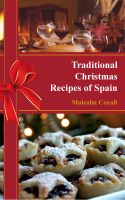 Traditional Christmas Recipes of Spain
A Spanish Christmas is a most pleasant event. Spain's diverse history, geography and culture combine to make it a very special occasion and an important culinary festival. The warmth, festive atmosphere and some of Europe's most original cookery make a Spanish Christmas a truly unique experience. Here we present some delicious traditional Spanish Christmas recipes. Enjoy them and Feliz Navidad!