Dragon Empire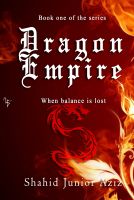 Dragon Empire
When the Dark Dragon rises to power and breaks the balance that required all seven Dragons to work as one, the earth plunged into chaos. A prophecy foretold of such moment, and that two humans from the twenty first century would travel back into the past, hundreds of millions of years ago to save the world from destruction and stop the Dark Dragon from unleashing hell on the world.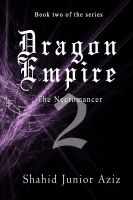 Dragon Empire 2
A mysterious woman that can summon the dead and use them to her will rises to bring vengeance on the entire world. Even the mighty Dragons request help from the two humans again. John and Grace are to go to places they would never have believed to find out how to bring down a being that has long since been dead. The epic adventure features lots of new spells and characters with intense mysteries.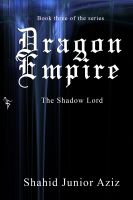 Dragon Empire 3
When a man driven by hatred and revenge goes out to seek the death of the two destined ones, they find themselves putting their friends in danger wherever they go, for they cannot stop a man whose desire for their deaths has never been so great.