Lady Luck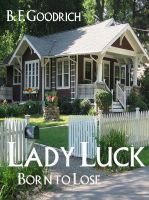 Lady Luck: Born To Lose
Though Lady Luck had more spunk than skills, she was determined not only to restore the bungalow she found, but also replace the sign above the porch, that read, "Born To Lose." She promised herself, that one day, when it looked the part, she would change its name to "Lady Luck." What she didn't expect was a drop-dead officer of the law to take an interest in her property restoration.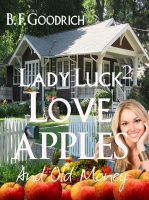 Lady Luck 2: Love Apples and Old Money
Taking the old stone staircase at Apple Barn Cottage she discovered open-roofed, dark-floored bedrooms, with a shared hose-down shower and a balcony. Down below a muscular beachcomber picked up pretty seashells and women trailing behind him. He paused and looked up at her, removed his shirt and waved. Flushed and trembling she blew a kiss back . . .