Alphabet of Gay Sex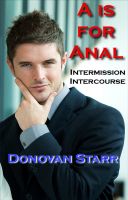 A is for Anal: The Alphabet of Gay Sex Series
Troy is treated to a hot young actor in every play he sees, but he never gets to meet an seduce them. When he sees Keith, the lean, fresh-faced lead in Barefoot in the Park, he decides that it is time to change that. He must find and seduce Keith before the play ends, but how? Meant for mature audiences. Do not download if you are under 18.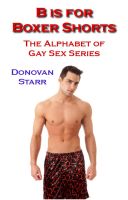 B is for Boxer Shorts: The Alphabet of Gay Sex Series
Derek has the hots for his sexy new college roommate, Randy. Since he thinks he doesn't have a chance with him, he gets close to him in other ways. He sneaks into Randy's room and lies in his bed. Then he slips on the boxer shorts he finds crumpled on the floor. Stealing Randy's essence leads him to a sexual encounter he could never have dreamed of. Do not download if you are under 18.