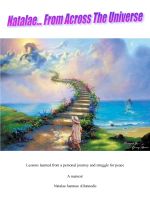 Natalae... From Across The Universe
Lessons learned from a personal journey and struggle for peace A memoir Natalae Jaennae Alluneedis This book is about my personal journey through life from James to me, Natalae, how the expression of who I am has affected those around me, and ultimately how all of us are impacted… even you.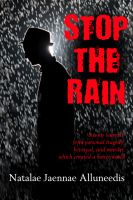 Stop The Rain
This is the story which takes the forecasted debacle of the human spirit and changes it into one of the greatest destinies of humanity. Witness the pain of betrayal, loss, and murder for some so that the rest of us will survive to a brilliant future. 'Who said life is fair?' is answered back with 'we can take steps for our children's world to be continuously more fair. Please, see how it can work.