The Warring States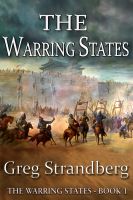 The Warring States
The Warring States Series: Book 1 400 BC. War looms in the land that will one day become China. Seven States battle for power and influence in the waning days of the Zhou Dynasty: Wei, Han, Zhao, Qin, Chu, Qi, and Yan. Marquis Wen of Wei and his family are ready to take their place of honor in the country, but the other states are ready to stop them. Their course will set the stage for war.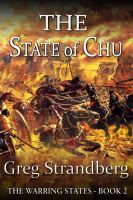 The State of Chu
The Warring States Series: Book 2 Frustrated with the direction the Army of Wei is taking following Marquis Wen's death, General Wu Qi leaves and finds himself in the struggling State of Chu. Not fearful of speaking his mind, Wu Qi suddenly finds himself tasked with changing the entire state, much to the chagrin of the corrupt and jealous nobles, who will do anything to keep their way of life.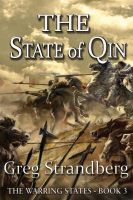 The State of Qin
The Warring States Series: Book 3 Qin is one of the weakest of the Seven States, and Duke Xiao knows it. Determined to restore the State of Qin to its former glory, Duke Xiao sends an announcement for men of talent to aid him in strengthening Qin. Wei Yang, a young scholar, responds to the Duke's call, setting the State of Qin onto a course that will one day make it the country known as China.