Unforgettable Fairy Tales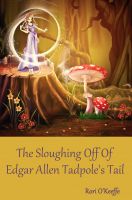 The Sloughing Off Of Edgar Allen Tadpole's Tail
A flash fiction fairy tale about an eternal theme in the lives of the young. Edgar Allen Tadpole reaches maturity just as the woman of his dreams arrives at his threshold. He can't believe her charms - nor, in the end, can she believe his.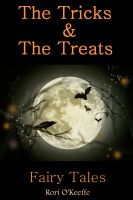 The Tricks & The Treats
The Tricks & The Treats are three fairy tales for the contemporary teenager to consider, with positive and humane messages in each. Entertaining for adults as well, these fairy tales illustrate the realities of addiction, the earthly benefits of being good in life, and the prize that freedom truly is. I recommend this book at 13+, with no explicit content. Please return and leave a review!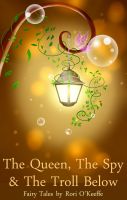 The Queen, The Spy & The Troll Below
There are three fairy tales here: The first is "The Queen And The Lily Pad", in which a wicked, inexperienced queen learns to care for others - not just for herself. The second tale is "A Fly On The Wall," in which a boy is granted his wish to eavesdrop on his parents; he discovers that it's better if he doesn't spy. The final tale is about a purported troll that inhabits a family's basement.