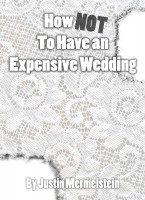 How NOT To Have an Expensive Wedding
by

Justin Mermelstein
How NOT To Have an Expensive Wedding will enlighten you on the pitfalls of modern-day wedding planning. You will be given a no-BS account of how my wife and I avoided spending copious amounts of money on our big day. The ideas and observations are blunt and real-world – a little slap in the face for the daydreamers!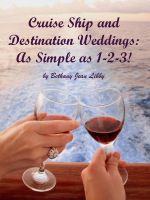 Cruise Ship and Destination Weddings: As Simple as 1-2-3!
by

Bethany Jean Libby
Cruise ship and destination weddings were once only possible for the rich and famous, but modern trends show a dramatic increase in these today. This book shows how they can be more romantic, less stressful and even less expensive than traditional weddings. Everything is included from choosing the venue to planning to etiquette. A complete guide to planning your wedding: Easy as 1-2-3!