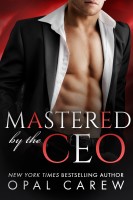 Mastered by the CEO
by

Opal Carew
Won the prestigious National Readers' Choice Award! From New York Times and USA Today Bestselling Author Opal Carew. Rachel knows her job is in trouble when her ex-lover and boss takes over her company. Is she willing to totally submit to him—in every way—in order to prove she'll no longer fight his every decision?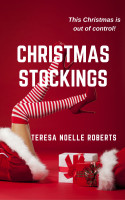 Christmas Stockings
by

Teresa Noelle Roberts
This Christmas is out of control! Artist Jen's striped holiday stockings factor in her mathematician husband—and Dominant—Drake's equation for a delightfully kinky evening. What goes better with striped stockings than a striped ass, after all? But first they have to survive Jen's first faculty black-tie holiday party.
Related Categories