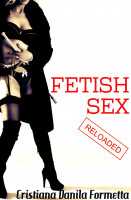 Fetish Sex Reloaded
by

Cristiana Danila Formetta
Price:
$2.11 USD.
Words: 9,310. Language: Italian. Published: November 26, 2016. Categories:
Fiction
»
Erotica
»
BDSM
Sette storie che parlano di feticismo, ma soprattutto di dominazione psicologica e fisica per una nuova edizione di Fetish Sex chiamata appunto "reloaded". Una versione aggiornata e più snella, sicuramente più adatta al formato digitale. Leggete e assaporate il momento in cui il dolore si trasforma in piacere.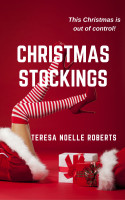 Christmas Stockings
by

Teresa Noelle Roberts
This Christmas is out of control! Artist Jen's striped holiday stockings factor in her mathematician husband—and Dominant—Drake's equation for a delightfully kinky evening. What goes better with striped stockings than a striped ass, after all? But first they have to survive Jen's first faculty black-tie holiday party.