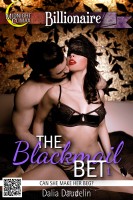 The Blackmail Bet 1 (Can He Make Her Beg?)
by

Dalia Daudelin
Wealthy, Young, Sexy: You'll wish you were her when you see what happens next. Karen Li is like a secret ingredient. She doesn't have the glitz and glamour of her boss, the CEO of RadCorp. But she's always been the woman he turned to when he needed advice, and the two of them made it the towering powerhouse that it is today together. She's a lesbian, of course, and married to boot to a frigid...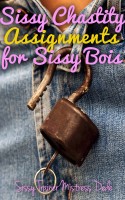 Sissy Chastity Assignments for Sissy Bois
by

Mistress Dede
Following these tasks will slowly take away your manhood and mold you into the proper sissy slave your Mistress desires. You may find some of these sissy chastity assignments to be more difficult than others. Some may last only a few hours while others will last a complete week, depending on what your Mistress requires of you.