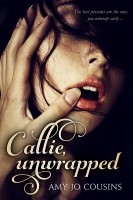 Callie, Unwrapped
by

Amy Jo Cousins
Callie isn't sure just how kinky anyone can get on a Tuesday before Christmas, but she's willing to find out. Newly divorced, she's ready to recapture her sexual confidence by experimenting with her ex and his current lover. But grabbing what she wants with both hands is hard, and Callie will need to bare both her body and her heart to see if she can still reach fearlessly for adventure.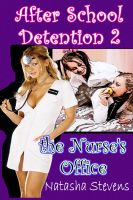 After School Detention 2: The Nurse's Office
by

Natasha Stevens
Gabriella and Valeria are 18 years old and the two hottest girls in school, seniors are few months away from graduating. They've got a little problem though; they need a medical excuse to make up some tests they missed. Nurse Collins has a little problem, too. She's alone in her office with the two of them, and they'll do ANYTHING to get that excuse ...
Related Categories