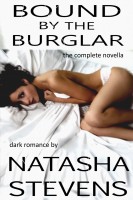 Bound by the Burglar: The Complete Novella
by

Natasha Stevens
Elena is an underwear model and trophy wife with a dark past. Joshua is a former NAVY Seal with a dark present; he is now a burglar who robs the homes of the wealthy. One night he breaks into Elena's house, and the two of them are thrown together in a devil's bargain of lust, blackmail and robbery, in a plan to steal a fortune in gold. But some dangerous individuals want the gold, also ...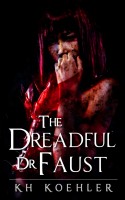 The Dreadful Doctor Faust
by

K.H. Koehler
Three victims disappear off the streets of New York, never to be seen again: a high school janitor, a top New York model, and a barkeep. Three people who have seemingly no connection to each other. Yet all three are connected to Louise, a teenage runaway who has recently gone missing.