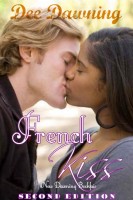 French Kiss
by

Dee Dawning
An admissions dept. snafu at prestigious Juilliard School for Arts, pairs a lovely African American girl and a blond haired Frenchman as dormmates. Maybe it's karma, but sparks of frustration turn to the heat of attraction and in short order the pair becomes a couple. But cruel fate steps in at Christmas break, when, after a second snafu, the lovebirds are separated by an ocean of despair.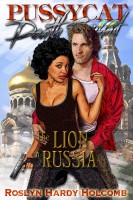 The Lion in Russia
by

Roslyn Hardy Holcomb
Legendary super model Vries St. John is also an assassin in the Pussycat Death Squad. Her new assignment is to protect Leo Azkhikelyamov, the billionaire owner of the design firm she represents. Vries must protect the man she loves from political assassination, even though she runs a risk greater than bullets; losing his love.