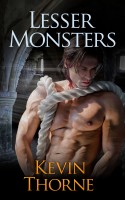 Lesser Monsters
by

Kevin Thorne
The young, handsome John lives in the castle of the legendary vampire Belle Helène the Conqueror, as a pampered pet and sexual servant to Helène's sisters. Everything changes when Lady Helène returns to her castle after a decades-long absence. Has she learned compassion? Or is she just playing a long, cold game that could destroy humanity? Warning: Reader discretion advised. This is a dark ride.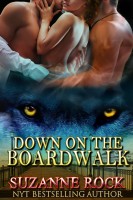 Down on the Boardwalk
by

Suzanne Rock
To escape their prison, three werewolves must overcome their inhibitions and form an intimate bond that will change their lives forever.