Special Deals
Sub-categories:
Fantasy |
Sci-Fi & fantasy |
Romance |
Adventure |
Paranormal |
Social Issues |
Thriller & Suspense |
Drama |
Horror |
Family |
Mystery & Detective |
Gay & Lesbian |
All sub-categories >>
Adventure |
Anthology |
Chick Lit |
Drama |
Fairy Tales |
Family |
Fantasy |
Gay & Lesbian |
Graphic Novel |
Historical |
Horror |
Humor |
Literary |
Mystery & Detective |
Paranormal |
Poetry |
Religion |
Romance |
Sci-Fi & fantasy |
Social Issues |
Thriller & Suspense |
Urban |
War |
Western |
<< Top sub-categories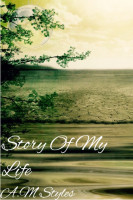 Story Of My Life
by

A.M Styles
Price:
$8.99

$6.74 USD.
(
25% off
until
March 25
!)
Words: 4,810.
Language: English.
Published: February 12, 2019
. Categories:
Fiction
» Young adult or teen
» Poetry
Prepare yourself for a rollercoaster ride of emotions as you read this poetry book, which tells the tale of a girl with a life much like yours.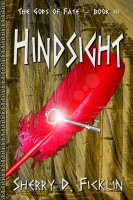 Hindsight
by

Sherry D. Ficklin
Grace Archer has come into her full powers as an immortal and has taken up the mantle offered by her father, Prometheus. Leaving behind everything and everyone she loves, Grace becomes a pawn in a dangerous game that threatens to undo an ancient truce between Gods of Olympus and the Fae. Can Grace find a way to prevent war or will she become the Harbinger predicted by the Gods of Fate?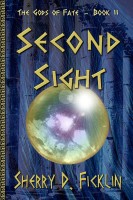 Second Sight
by

Sherry D. Ficklin
(5.00 from 1 review)
The battle between good and evil rages on as Grace Archer fights to destroy an ancient relic, stop a fallen guardian, and rescue the man she loves from the gates of the Underworld. [Book II of the Gods of Fate series (Young Adult Fantasy) released in 2011 by Dragonfly Publishing, Inc.]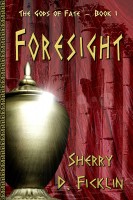 Foresight
by

Sherry D. Ficklin
An epic battle between good and evil rages as modern-day Grace Archer fights to defend Pandora's Box from Lilith, the one goddess just crazy enough to open it. Can Grace find the strength to protect the box? Can she control her powers before losing her mind? [Book I of the Gods of Fate series | Young Adult Fantasy released in 2010 by Dragonfly Publishing, Inc.]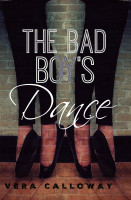 The Bad Boy's Dance
by

Vera Calloway
This time, Ivy won't be able to outrun her past. The only difference? Now she's got Asher Grayson on her side. Whether that'll save her or damn her...it's still to be decided.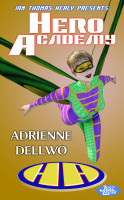 Hero Academy
by

Adrienne Dellwo
Attending the Hero Academy is a great honor, and Chloe Wyld is eager to begin her Freshman year. She has a legendary instructor in Mustang Sally, a terrific roommate, and even a cute boy who likes her. Then the trouble starts. Mysterious fires. Psychic visions. Parahuman-supremacist recruitment emails. Everything points to an approaching catastrophe, and only Chloe and her friends can stop it.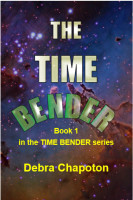 The Time Bender
by

Debra Chapoton
In THE TIME BENDER, a mix of sci-fi, fairytale, and hormones, 16 year old Selina wants a boyfriend who is, at the very least, human. When she starts to fall for exchange student Marcum, she balks, not because she finds out he was born on another planet—he sure seems to be human—and not because he only seems interested in her ability to bend time, but because she learns that she's not 100% human.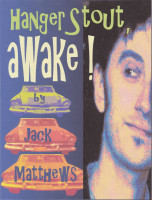 Hanger Stout, Awake! (50th Anniversary Edition)
by

Jack Matthews
Clyde Stout is a high school graduate in a small Ohio town; he loves tinkering with cars and dreaming about his girlfriend. He is coasting ... until he discovers he has a new talent: the ability to hang from a metal bar longer than anybody! The 50 year anniversary of this coming-of-age novella was described by TIME MAGAZINE as a "gentle first novel told with a fine ear for adolescent patois."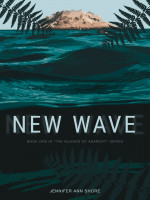 New Wave
by

Jennifer Ann Shore
(4.30 from 10 reviews)
When seventeen-year-old Mol is caught committing a crime, she kicks and screams her way into a dull existence of servitude in the Authority, the suffocating patriarchal regime that oversees The Network of Islands. Her penance makes her restless, and she soon finds an outlet to direct her attention — the young Commander who is at the root of her unhappiness.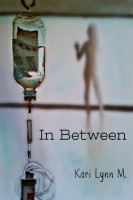 In Between
by

Kari Lynn M
(2.00 from 1 review)
67 days. That's all I have. People keep coming here, asking the girl in that bed to wake up. But I'm not her, not anymore. I need to go, but I can't leave, and there's only one way out. I don't want to be left here, in between.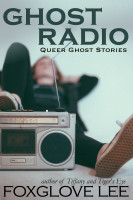 Ghost Radio
by

Foxglove Lee
When Lana spends the summer with her cousin Emily, the girls find a mysterious old radio in a dilapidated shack. Emily can't get enough of the music it plays. There are tales, in town, of a ghostly DJ who draws teens to their deaths. Could Emily be next on his list? Queer Ghost Stories are standalone tales that can be read in any order. Download Ghost Radio today!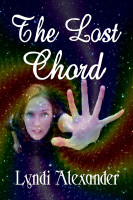 The Lost Chord
by

Lyndi Alexander
(5.00 from 1 review)
As a poisonous wave spreads disease and discord across the eleven known universes, seven special people must strike the Lost Chord in order to restore balance. Among those is Bee, an autistic teenager from Earth. Can Bee help the Conductor find the other Keys before a bitter enemy strikes the wrong chord and shatters the universes? [Young Adult Fantasy from Dragonfly Publishing, Inc.]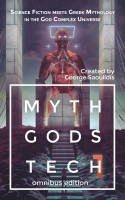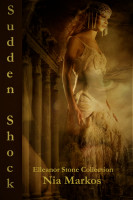 Sudden Shock
by

Nia Markos
Elleanor Stone has been alive for centuries. Cursed with immortality by none other than the goddess Aphrodite, Elleanor has been working for the past eleven years in modern day New York, as an investigator with the agency guarding against paranormal crimes and misdemeanors. As a lead investigator, she works alongside her partners, a fourteenth-century vampire, and a long-lived Sidhe faerie.