Special Deals
Sub-categories:
Fantasy |
Sci-Fi & fantasy |
Romance |
Adventure |
Paranormal |
Social Issues |
Thriller & Suspense |
Drama |
Horror |
Family |
Mystery & Detective |
Gay & Lesbian |
All sub-categories >>
Adventure |
Anthology |
Chick Lit |
Drama |
Fairy Tales |
Family |
Fantasy |
Gay & Lesbian |
Graphic Novel |
Historical |
Horror |
Humor |
Literary |
Mystery & Detective |
Paranormal |
Poetry |
Religion |
Romance |
Sci-Fi & fantasy |
Social Issues |
Thriller & Suspense |
Urban |
War |
Western |
<< Top sub-categories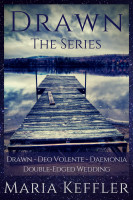 The Drawn Series Boxed Set
by

Maria Keffler
What if you could make things happen just by drawing them? Juliet Brynn can. From the trauma of losing at thirteen the only life she ever knew, to a choice she must make at seventeen that will thrust her through one door while locking every other, one unrelenting gift haunts Juliet: her ability to sketch the future into being.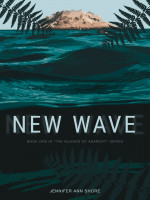 New Wave
by

Jennifer Ann Shore
(4.30 from 10 reviews)
When seventeen-year-old Mol is caught committing a crime, she kicks and screams her way into a dull existence of servitude in the Authority, the suffocating patriarchal regime that oversees The Network of Islands. Her penance makes her restless, and she soon finds an outlet to direct her attention — the young Commander who is at the root of her unhappiness.
With The Band
by

Nikki Godwin
As one of the original Saturnites, Darby McMillon has been a longtime face of the fandom. Her channel - Darby's Daily Dose of Drama - was the "go to" spot for all things Spaceships Around Saturn. Her meet up with SAS girlfriend Chloe Branson shakes Darby's world. She learns quickly that when you're with the band, everything isn't always red carpets and music videos.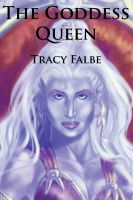 The Goddess Queen: The Rys Chronicles Book II
by

Tracy Falbe
(4.50 from 2 reviews)
The Kezanada agents of Queen Onja stalk Shan with enchanted weapons. Dreibrand Veta's growing list of victories has increased his influence, but the rebellion proceeds slowly for Miranda whose children remain captive in Jingten. Shan's armies will soon confront Onja, but she will tenaciously defend her throne, and Shan will discover that he does not know the powerful secrets of the Goddess Queen.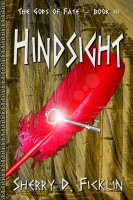 Hindsight
by

Sherry D. Ficklin
Grace Archer has come into her full powers as an immortal and has taken up the mantle offered by her father, Prometheus. Leaving behind everything and everyone she loves, Grace becomes a pawn in a dangerous game that threatens to undo an ancient truce between Gods of Olympus and the Fae. Can Grace find a way to prevent war or will she become the Harbinger predicted by the Gods of Fate?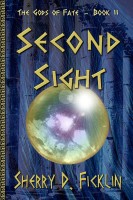 Second Sight
by

Sherry D. Ficklin
(5.00 from 1 review)
The battle between good and evil rages on as Grace Archer fights to destroy an ancient relic, stop a fallen guardian, and rescue the man she loves from the gates of the Underworld. [Book II of the Gods of Fate series (Young Adult Fantasy) released in 2011 by Dragonfly Publishing, Inc.]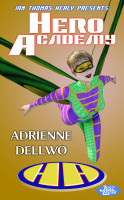 Hero Academy
by

Adrienne Dellwo
Attending the Hero Academy is a great honor, and Chloe Wyld is eager to begin her Freshman year. She has a legendary instructor in Mustang Sally, a terrific roommate, and even a cute boy who likes her. Then the trouble starts. Mysterious fires. Psychic visions. Parahuman-supremacist recruitment emails. Everything points to an approaching catastrophe, and only Chloe and her friends can stop it.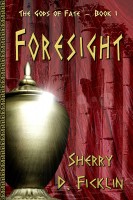 Foresight
by

Sherry D. Ficklin
An epic battle between good and evil rages as modern-day Grace Archer fights to defend Pandora's Box from Lilith, the one goddess just crazy enough to open it. Can Grace find the strength to protect the box? Can she control her powers before losing her mind? [Book I of the Gods of Fate series | Young Adult Fantasy released in 2010 by Dragonfly Publishing, Inc.]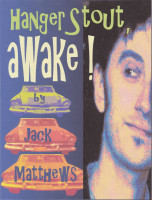 Hanger Stout, Awake! (50th Anniversary Edition)
by

Jack Matthews
Clyde Stout is a high school graduate in a small Ohio town; he loves tinkering with cars and dreaming about his girlfriend. He is coasting ... until he discovers he has a new talent: the ability to hang from a metal bar longer than anybody! 50 years ago, TIME MAGAZINE described this coming-of-age novella as a "gentle first novel told with a fine ear for adolescent patois."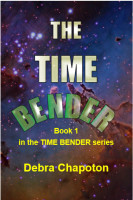 The Time Bender
by

Debra Chapoton
In THE TIME BENDER, a mix of sci-fi, fairytale, and hormones, 16 year old Selina wants a boyfriend who is, at the very least, human. When she starts to fall for exchange student Marcum, she balks, not because she finds out he was born on another planet—he sure seems to be human—and not because he only seems interested in her ability to bend time, but because she learns that she's not 100% human.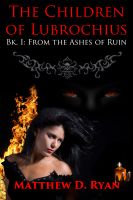 The Children of Lubrochius (Bk. I: From the Ashes of Ruin)
by

Matthew D. Ryan
(5.00 from 2 reviews)
The vampire, Lucian val Drasmyr, has been defeated, but not destroyed: Now he serves another evil: Korina Bolaris, a young and gifted sorceress bent on subverting the power structure of Drisdak. Only Coragan of Esperia can hope to stop them. But is even he prepared to face the dark cult who claims her as their own: the Children of Lubrochius?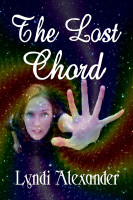 The Lost Chord
by

Lyndi Alexander
(5.00 from 1 review)
As a poisonous wave spreads disease and discord across the eleven known universes, seven special people must strike the Lost Chord in order to restore balance. Among those is Bee, an autistic teenager from Earth. Can Bee help the Conductor find the other Keys before a bitter enemy strikes the wrong chord and shatters the universes? [Young Adult Fantasy from Dragonfly Publishing, Inc.]