Special Deals
Sub-categories:
Fantasy |
Sci-Fi & fantasy |
Romance |
Adventure |
Paranormal |
Social Issues |
Thriller & Suspense |
Drama |
Horror |
Family |
Mystery & Detective |
Fairy Tales |
All sub-categories >>
Adventure |
Anthology |
Chick Lit |
Drama |
Fairy Tales |
Family |
Fantasy |
Gay & Lesbian |
Graphic Novel |
Historical |
Horror |
Humor |
Literary |
Mystery & Detective |
Paranormal |
Poetry |
Religion |
Romance |
Sci-Fi & fantasy |
Social Issues |
Thriller & Suspense |
Urban |
War |
Western |
<< Top sub-categories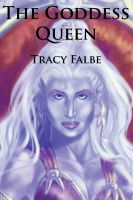 The Goddess Queen: The Rys Chronicles Book II
by

Tracy Falbe
(4.50 from 2 reviews)
The Kezanada agents of Queen Onja stalk Shan with enchanted weapons. Dreibrand Veta's growing list of victories has increased his influence, but the rebellion proceeds slowly for Miranda whose children remain captive in Jingten. Shan's armies will soon confront Onja, but she will tenaciously defend her throne, and Shan will discover that he does not know the powerful secrets of the Goddess Queen.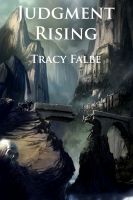 Judgment Rising: The Rys Chronicles Book III
by

Tracy Falbe
The heroes of The Rys Chronicles epic fantasy series face new challenges when an ancient foe rises from the dust of a lost civilization and joins forces with the flourishing Atrophane Empire that desires control of the whole of Ektren.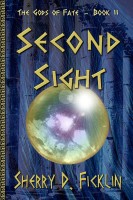 Second Sight
by

Sherry D. Ficklin
(5.00 from 1 review)
The battle between good and evil rages on as Grace Archer fights to destroy an ancient relic, stop a fallen guardian, and rescue the man she loves from the gates of the Underworld. [Book II of the Gods of Fate series (Young Adult Fantasy) released in 2011 by Dragonfly Publishing, Inc.]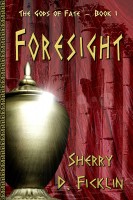 Foresight
by

Sherry D. Ficklin
An epic battle between good and evil rages as modern-day Grace Archer fights to defend Pandora's Box from Lilith, the one goddess just crazy enough to open it. Can Grace find the strength to protect the box? Can she control her powers before losing her mind? [Book I of the Gods of Fate series | Young Adult Fantasy released in 2010 by Dragonfly Publishing, Inc.]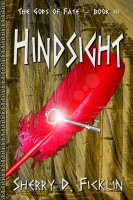 Hindsight
by

Sherry D. Ficklin
Grace Archer has come into her full powers as an immortal and has taken up the mantle offered by her father, Prometheus. Leaving behind everything and everyone she loves, Grace becomes a pawn in a dangerous game that threatens to undo an ancient truce between Gods of Olympus and the Fae. Can Grace find a way to prevent war or will she become the Harbinger predicted by the Gods of Fate?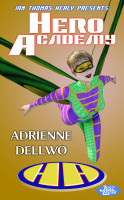 Hero Academy
by

Adrienne Dellwo
Attending the Hero Academy is a great honor, and Chloe Wyld is eager to begin her Freshman year. She has a legendary instructor in Mustang Sally, a terrific roommate, and even a cute boy who likes her. Then the trouble starts. Mysterious fires. Psychic visions. Parahuman-supremacist recruitment emails. Everything points to an approaching catastrophe, and only Chloe and her friends can stop it.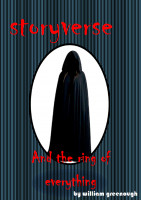 STORYVERCE And the ring of everything
by

William Greenough
Words have power. But what about stories? All throughout human history men, women and children have told epic tales of heroes and villains. This story is a little different. It tells about the power of stories. Because whenever a book is written, it creates a pocket universe to which the characters are born into. The universes are linked in a kind of quantum web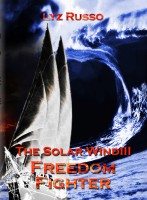 Freedom Fighter (Solar Wind 3)
by

Lyz Russo
"Keep an eye on them, Federi!" Captain Rushka Donegal on the bridge! But the young girl doesn't feel up to running a ship full of unruly young crew. And then they come across disaster... So it falls to Federi to pick up the pieces while his Captain is not aboard. And while he rolls his dramatic eyes and gets things done, Paean Donegal arms up and signs on for the Fight for Freedom.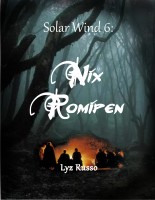 Nix Romipen
by

Lyz Russo
Romania. A place of harsh contrasts; dangerous and beautiful wilderness; a silent invisible people. This is where Federi was born; and this is where he takes Paean in their breakaway from the Solar Wind, their bid for freedom. But Federi is hunting big game now, unravelling the curse of Falco. And something is watching from space...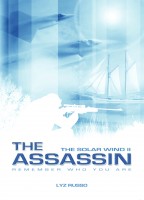 The Assassin (Solar Wind 2)
by

Lyz Russo
(5.00 from 1 review)
"Remember who you are!" Two data capsules tell an evil story. Both the Unicate and the Rebellion want those capsules - but they are in the possession of Radomir Lascek of the Solar Wind. Hunted by both these forces, Lascek scrambles to keep his Solar Wind alive. But things explode in his face, and he is forced to move. Shattered, Lascek launches his own Master Plan - too early.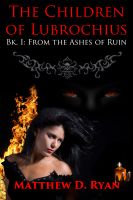 The Children of Lubrochius (Bk. I: From the Ashes of Ruin)
by

Matthew D. Ryan
(5.00 from 2 reviews)
The vampire, Lucian val Drasmyr, has been defeated, but not destroyed: Now he serves another evil: Korina Bolaris, a young and gifted sorceress bent on subverting the power structure of Drisdak. Only Coragan of Esperia can hope to stop them. But is even he prepared to face the dark cult who claims her as their own: the Children of Lubrochius?