Special Deals
Sub-categories:
Fantasy |
Sci-Fi & fantasy |
Romance |
Adventure |
Paranormal |
Social Issues |
Thriller & Suspense |
Drama |
Horror |
Family |
Mystery & Detective |
Gay & Lesbian |
All sub-categories >>
Adventure |
Anthology |
Chick Lit |
Drama |
Fairy Tales |
Family |
Fantasy |
Gay & Lesbian |
Graphic Novel |
Historical |
Horror |
Humor |
Literary |
Mystery & Detective |
Paranormal |
Poetry |
Religion |
Romance |
Sci-Fi & fantasy |
Social Issues |
Thriller & Suspense |
Urban |
War |
Western |
<< Top sub-categories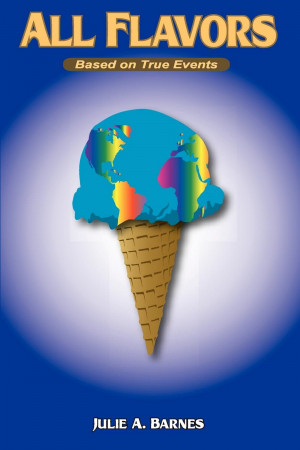 All Flavors
by

Julie A. Barnes
(5.00 from 1 review)
Follow Rylee, the daughter of a struggling single parent, who questions the meaning of life after the tragic death of a friend. During her search for answers, she learns three lessons that illuminate her world. Rylee must quickly put the sage advice into action, as Florida's most destructive hurricane season brews just off the coast.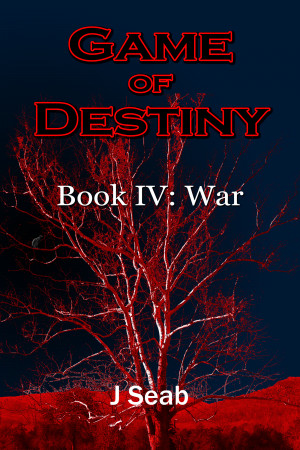 Game of Destiny Book IV: War
by

J Seab
(5.00 from 1 review)
Unable to escape the consequences of a violent invasion, the people of Etus desperately seek ways to defend their communities without sacrificing their values of integrity and compassion for all life. But they quickly learn that the Sword of Deceit cannot be easily deflected. Must they also learn to armor their will with the tactics of war if they hope to preserve humanity's destiny?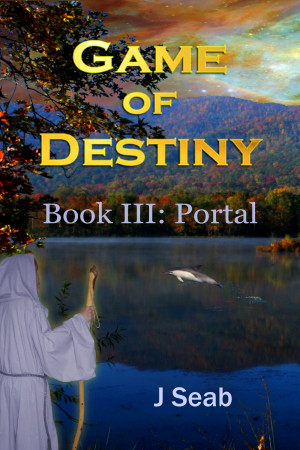 Game of Destiny Book III: Portal
by

J Seab
(5.00 from 1 review)
In J. Seab's third book of the Oddment Quest, Willow faces revelations that shake the foundations of her beliefs as she continues her quest for the Staff of Truth deep within the Flame of Sacrifice den. Topside, her companions and the ill prepared defenders of Etus are forced to resurrect the tactics of lethal combat in a desperate attempt to stop brutal invaders from decimating their communities.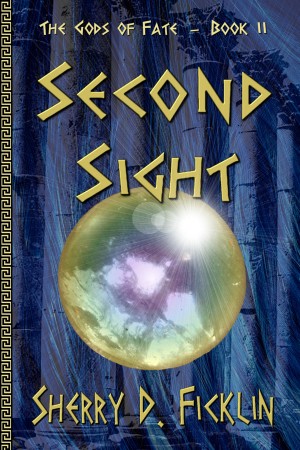 Second Sight
by

Sherry D. Ficklin
(5.00 from 1 review)
The battle between good and evil rages on as Grace Archer fights to destroy an ancient relic, stop a fallen guardian, and rescue the man she loves from the gates of the Underworld. [Book II of the Gods of Fate series (Young Adult Fantasy) released in 2011 by Dragonfly Publishing, Inc.]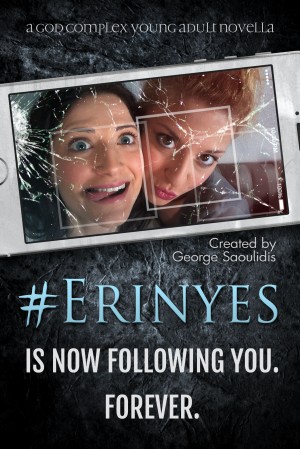 Erinyes
by

George Saoulidis
(4.00 from 1 review)
When a sheltered teenager starts noticing a hazy face following her in her photographs, she begins to investigate an urban legend. But will she uncover the truth when she gets in trouble with a technology corporation, when an enigmatic hacker starts telling her conspiracy theories and when the hazy face becomes all too real and starts chasing her non-stop?
The Lost Chord
by

Lyndi Alexander
(5.00 from 1 review)
As a poisonous wave spreads disease and discord across the eleven known universes, seven special people must strike the Lost Chord in order to restore balance. Among those is Bee, an autistic teenager from Earth. Can Bee help the Conductor find the other Keys before a bitter enemy strikes the wrong chord and shatters the universes? [Young Adult Fantasy from Dragonfly Publishing, Inc.]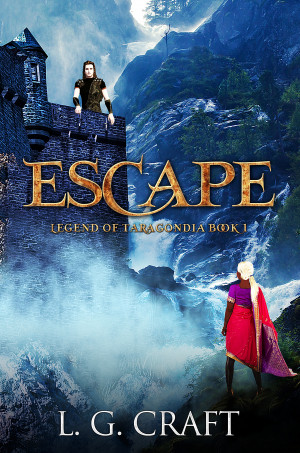 Escape: Legend of Taragondia Book 1
by

L. G. Craft
(5.00 from 1 review)
When two great forces meet, there will be destruction. The question remains; Will they survive the aftermath. Kalest is alone in his castle though surrounded by friends. Calla has a need to help him for her own selfish reasons. Can they survive the help offered by each other?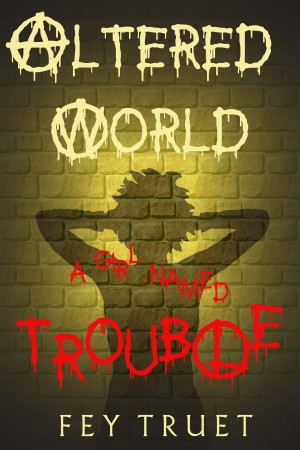 Altered World: A Girl Named Trouble
by

Fey Truet
(5.00 from 1 review)
STORM, an unorthodox orphan from a backwater town, has always been regarded as one thing, and one thing only: Trouble! Storm a.k.a "Trouble" wants nothing more than to free herself from the walls she's trapped in, and find a place she can truly call "home." However, when push comes to shove, she must decide if solitude is a good price for her freedom, and if a "home," whatever it may be, is worth.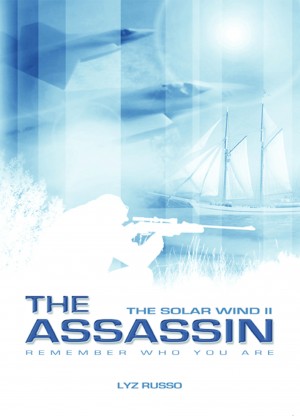 The Assassin (Solar Wind 2)
by

Lyz Russo
(5.00 from 1 review)
"Remember who you are!" Two data capsules tell an evil story. Both the Unicate and the Rebellion want those capsules - but they are in the possession of Radomir Lascek of the Solar Wind. Hunted by both these forces, Lascek scrambles to keep his Solar Wind alive. But things explode in his face, and he is forced to move. Shattered, Lascek launches his own Master Plan - too early.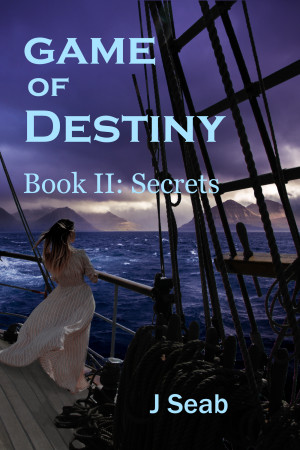 Game of Destiny, Book II: Secrets
by

J Seab
(5.00 from 1 review)
The quest for a powerful artifact to battle insidious forces and armed rogues infiltrating the peaceful communities of Etus continues in J. Seab's second book of the oddment quest. Willow and her companions are forced to face choices that challenge their core values while rogue invaders strengthen their enclaves of deceit and strongholds of violence.
The Children of Lubrochius (Bk. I: From the Ashes of Ruin)
by

Matthew D. Ryan
(5.00 from 2 reviews)
The vampire, Lucian val Drasmyr, has been defeated, but not destroyed: Now he serves another evil: Korina Bolaris, a young and gifted sorceress bent on subverting the power structure of Drisdak. Only Coragan of Esperia can hope to stop them. But is even he prepared to face the dark cult who claims her as their own: the Children of Lubrochius?
Dark Escape
by

Eileen Sheehan
(4.50 from 2 reviews)
NEW ADULT, PARANORMAL ROMANCE THRILLER DARK ESCAPE begins the story of innocence, love, deceit, and wonder for nineteen year old Tara O'Shea when she inherits an old estate that has a magical key to Shadow Land hidden in it.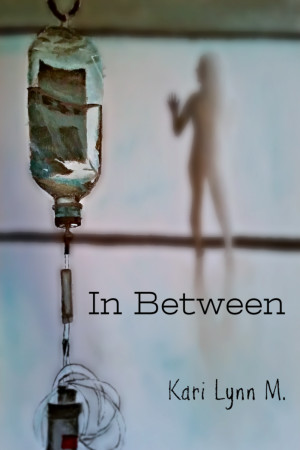 In Between
by

Kari Lynn M
(2.00 from 1 review)
67 days. That's all I have. People keep coming here, asking the girl in that bed to wake up. But I'm not her, not anymore. I need to go, but I can't leave, and there's only one way out. I don't want to be left here, in between.