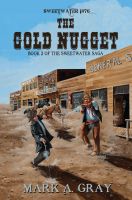 The Gold Nugget - Book 2 in the Sweetwater Saga
by

Mark A. Gray
(3.67 from 3 reviews)
NEWLY REVISED VERSION - In the rugged Nebraska Territory, Travis Wilde works real hard building up Sweetwater Ranch. Travis tries to make a better way of life for his sons, Newt and Cody, and his sweetheart, Autumn Lily. Travis, being modest, is the town's friend and the local hero. Will Rev. Black and his wife, Margret, stay to become a valuable asset to the small town of MacNook?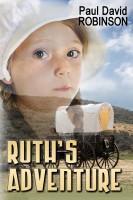 Ruth's Adventure
by

Paul David Robinson
(1.00 from 1 review)
In the spring of 1904, Ruth Andrews travels with her family in a covered wagon from a whistle-stop in Colorado into the mountains and to her family's new home in a log cabin. She learns to ride a pony, shoot a rifle, cook on a campfire, and take turns doing chores. She was eight years old. She had two brothers and two sisters. She meets a boy her age and they become best friends.