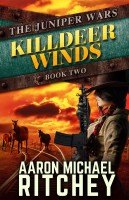 Killdeer Winds
by

Aaron Michael Ritchey
It is the year 2058. The Sino-American War has decimated several generations of men, and the Sterility Epidemic has made 90% of the surviving males sterile. Electricity does not function in five western states. Colorado, New Mexico, Utah, Wyoming, and Montana are territories once again. Collectively, they are known as the Juniper. It is the most dangerous place on Earth.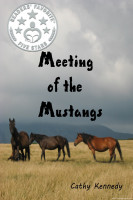 Meeting of the Mustangs
by

Cathy Kennedy
(5.00 from 2 reviews)
A black colt is born into a band of wild mustangs and soon learns that life can often be difficult. Follow his story as he goes from a free spirit to being captured for profit, and discover how one man gains the trust and extreme loyalty of a very special horse.