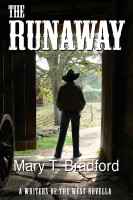 The Runaway
by

Mary T Bradford
On the night young Jed Harmon leaves his home town of Beavers Creek, he vows never to return. A search for a new life lay ahead of him. Meeting up with some cowboys and getting a job on a cattle drive, Jed reckons life has never been so good. However, on reaching Parson's Creek, the Sheriff is looking for a young outlaw that resembles Jed.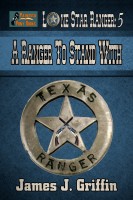 Lone Star Ranger: A Ranger To Stand With
by

James J. Griffin
Texas Ranger Nate Stewart has been through a lot in his life—and his losses aren't over yet. In the months that Nate has ridden with Captain Quincy and his Rangers, his best friend and pardner, Hoot Harrison, has been the rock Nate has depended on. But once beautiful Clarissa Hennessey comes into Hoot's life, she sets out to destroy the friendship between the two young Rangers.