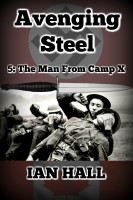 Avenging Steel 5: The Man From Camp X
by

Ian Hall
October 1941... German troops have held Britain for over a year. James Baird, a 21 year old student has joined the SOE and has proven his worth in the resistance against the Germans in Edinburgh. It's time to expand his training; the SOE are sending him to Canada's Camp X. For the first time in his life; he's going overseas. Avenging Steel 5 is the latest in the saga of James Baird, Secret Agent.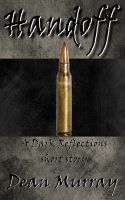 Handoff (Dark Reflections)
by

Dean Murray
Adam thought the job was going to be easy. Overwatch while some rich eccentric took care of a straightforward transfer of merchandise. It hardly justified the presence of a one mercenary let alone a squad backed up by two very skilled snipers. Adam had seen action on two separate continents and thought he'd seen everything. He's about to get a glimpse into truly dangerous world.
Related Categories