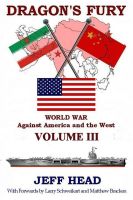 Dragon's Fury - World War against America and the West - Volume III
Almost five years of long, horrific war have passed. North America has been invaded. Australia is lost. Russia has been invaded and is losing. Now, three pivotal battles and their aftermath will decide the course of history and the fate of freedom in the world. Can America and her allies regain the initiative and proceed forward to victory, or will the light of liberty be lost in the world?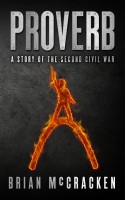 Proverb: A Story of the Second Civil War
The lives of two young Americans are overturned by dramatic political upheaval in the near future, and they are eventually forced to choose sides. Several years into the war, they are both assigned by their respective leaders to retrieve the Old United States' founding documents, which have been stolen by a mysterious organization known simply as Zenith.