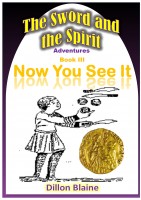 Now You See It
by

Dillon Blaine
A young boy's birthday celebration is joyously enhanced by the thrilling sleight-of-hand of a travelling magician. But, only hours later, the playful boy is missing, his mother is frantic, and Bertram, Gautier and Robert lend their aid. Meanwhile, a darkly cryptic stranger casts a malevolent shadow over the town. Danger and destruction hover over innocent and evil alike – but on whom will it fall?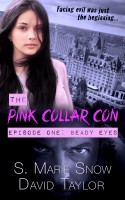 The Pink Collar Con Episode One: Beady Eyes
by

S. Marie Snow

&

David Taylor
When 16-year-old Sierra West hears of her father's next diplomatic posting in Paris, she believes she is destined to design fashion. As Sierra prepares for the French lifestyle, her life takes a drastic turn when she witnesses a murder after leaving her French class. With only a few weeks remaining before she and her family embark for Europe, Sierra finds herself stalked by the killer's brother.