Special Deals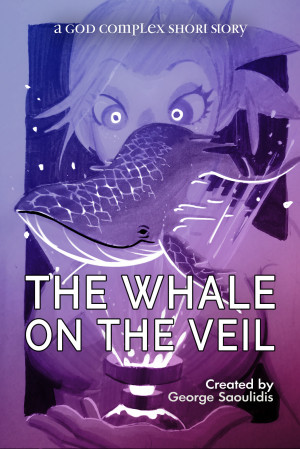 The Whale on the Veil
by

George Saoulidis
When a young inventor tries to crack the issue of mainstream Augmented Reality, he hits a few obstacles on the way. But will he manage to complete his dream, when his new girlfriend is taking up all of his thoughts, when the funding he needs is unreachable and when the breakthrough he needs is always just out of reach? A short origin story about the God Complex Universe.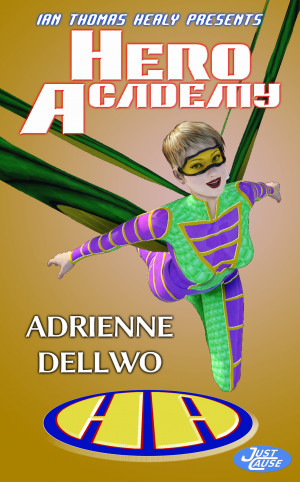 Hero Academy
by

Adrienne Dellwo
Attending the Hero Academy is a great honor, and Chloe Wyld is eager to begin her Freshman year. She has a legendary instructor in Mustang Sally, a terrific roommate, and even a cute boy who likes her. Then the trouble starts. Mysterious fires. Psychic visions. Parahuman-supremacist recruitment emails. Everything points to an approaching catastrophe, and only Chloe and her friends can stop it.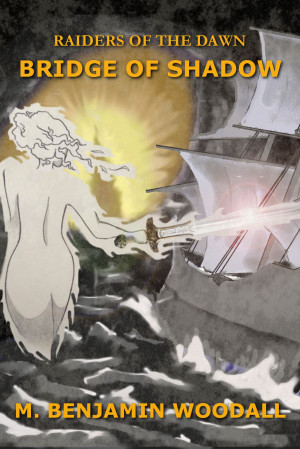 Bridge of Shadow
by

M. Benjamin Woodall
John, Dayona, and Kalla sail across the sea in search of the Shield of the Sun only to fall into Morgana's trap and come face to face with Morgana's planned invasion of the Earth in Book III of Raiders of the Dawn.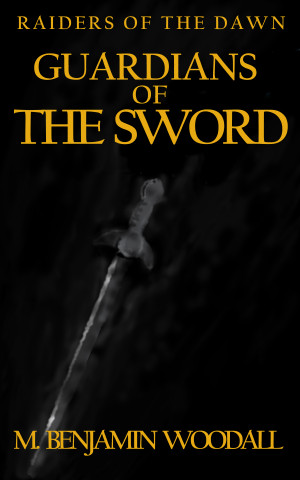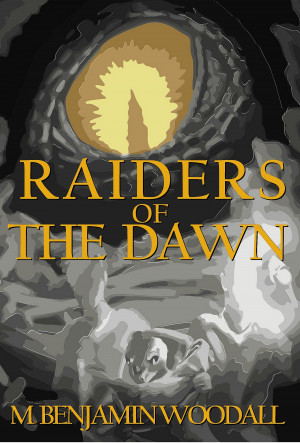 Raiders of the Dawn
by

M. Benjamin Woodall
Tonight, while investigating the disappearance of their physics teacher, two teenage boys step through a portal to a fantasy world opened by a dark creature.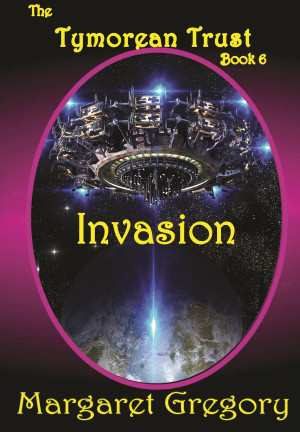 Invasion - The Tymorean Trust Book 6
by

Margaret Gregory
Great Ones Tymos and Kryslie go to rescue the crew of Earth's first deep space mission – and discover that Ciriot space pirates have discovered Earth's location. When the Ciriot invade in force, the Great Ones reveal themselves so that Earth can gain vital help. However, Kryslie becomes the victim of Ciriot, who want to control her mind and make her betray the people of Earth.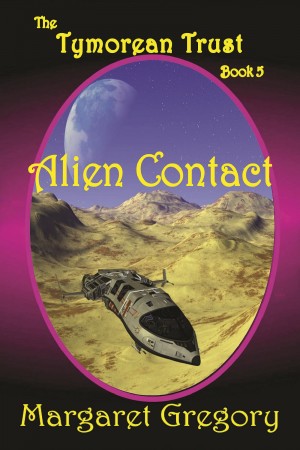 Alien Contact - The Tymorean Trust Book 5
by

Margaret Gregory
Tymos and Kryslie Ward, hide their Tymorean intelligence and abilities while working as low ranked technicians at the WSRA's lunar base. When an alien ship arrives at Lunar One, pursued by a powerful enemy who will stop at nothing to get what he wants, only the two Tymorean Great Ones have the knowledge and abilities to overcome him, but to do so they must risk their sanity, and their souls.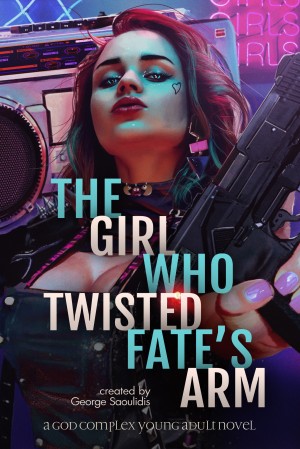 The Girl Who Twisted Fate's Arm
by

George Saoulidis
When the daughter of Greece's premier singer fails to sing as expected, she finds out about a biker group of women. But will she manage to find the elusive Orosa, the bikers' motovlogger, when all she has to go on are random street-sightings of criminal behaviour, when her family is opposed to her following this path and when her dad's employer wants to keep her as she was for marketing purposes?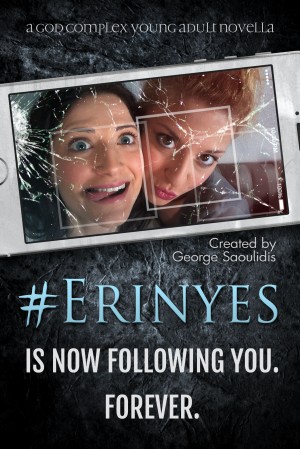 Erinyes
by

George Saoulidis
When a sheltered teenager starts noticing a hazy face following her in her photographs, she begins to investigate an urban legend. But will she uncover the truth when she gets in trouble with a technology corporation, when an enigmatic hacker starts telling her conspiracy theories and when the hazy face becomes all too real and starts chasing her non-stop?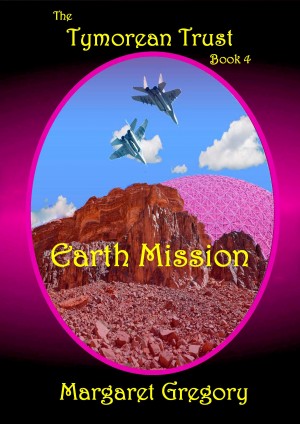 The Tymorean Trust Book 4 - Earth Mission
by

Margaret Gregory
Just before their graduation from the prestigious WSRA Washington University, Tymos and Kryslie Ward deliberately disappear. The Great Ones have foreseen the capture and death of the new Tymorean missionaries and discovered that the leader of the Eastern Imperium plans to undermine the United World Nations. Tymos and Kryslie must protect their kin and prevent a potentially devastating world war.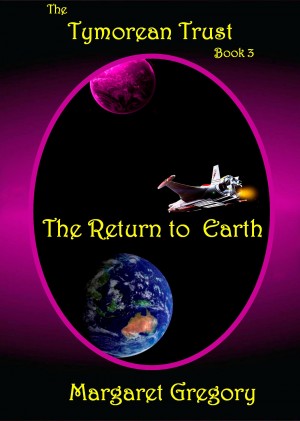 The Tymorean Trust Book 3 - The Return to Earth
by

Margaret Gregory
Even before the war on Tymorea, the Elders foresaw that Great Ones Tymos and Kryslie would have an imperative mission on Earth. But as the Tymoreans prepare to build an Earthbase to support them, they discover that specifications for two vital protective shields are missing. Now, nearly a century later, Tymos and Kryslie must find his work and build the generator before the base is found.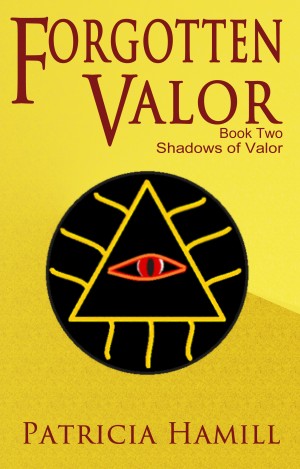 Forgotten Valor
by

Patricia Hamill
(4.00 from 1 review)
Continuing from Shadows of Valor, Edwin is stuck back at SAC headquarters reeling from the effects of his first mission. Haunted by nightmares and recovering from a training injury, Edwin desperately seeks a solution to the horrors that blast him awake each night without fail. At the same time, war waits for no man, and the Commander assigns him a new mission into the heart of Veracka.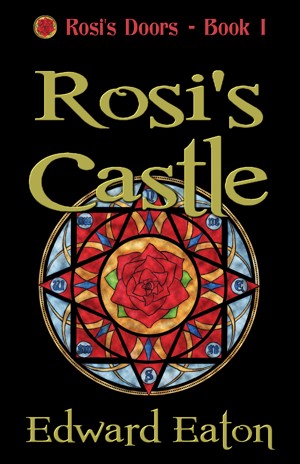 Rosi's Castle
by

Edward Eaton
When newly orphaned Rosi is sent to live with her Uncle in an eerie castle on the New England coast, she is plagued by strange happenings, irate ghosts, and a castle with a mind of its own. [Book I of the Rosi's Doors Series (Young Adult Fantasy) released in 2011 from Dragonfly Publishing, Inc. www.dragonflypubs.com]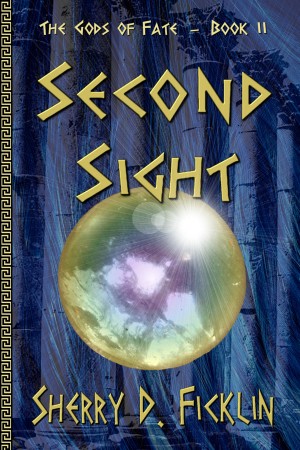 Second Sight
by

Sherry D. Ficklin
(5.00 from 1 review)
The battle between good and evil rages on as Grace Archer fights to destroy an ancient relic, stop a fallen guardian, and rescue the man she loves from the gates of the Underworld. [Book II of the Gods of Fate series (Young Adult Fantasy) released in 2011 by Dragonfly Publishing, Inc.]
Related Categories