Special Deals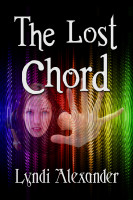 The Lost Chord
by

Lyndi Alexander
(5.00 from 1 review)
As a poisonous wave spreads disease and discord across the eleven known universes, seven special people must strike the Lost Chord in order to restore balance. Among those is Bee, an autistic teenager from Earth. Can Bee help the Conductor find the other Keys before a bitter enemy strikes the wrong chord and shatters the universes? [Young Adult Fantasy from Dragonfly Publishing, Inc.]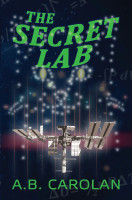 The Secret Lab
by

A.B. Carolan
In the future when humans are exploring the home solar system, four kids discover a mutant cat on the International Space Station. In solving the mystery of the cat's origin, they uncover an old conspiracy. Young readers will identify with the kids' problems; they and older readers who are young-at-heart will enjoy the suspense and science and identify with the themes.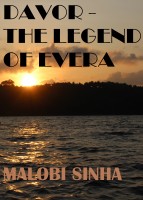 Davor - The Legend of Evera
by

Malobi Sinha
Aaraian is from a distant planet Evera, which is under attack from the evil Grosts. He has found a safe refuge on Earth, but is searching for Deora, the love of his life, who was snatched from his side - this is their story, and of Davor. Reviews:"Sinha depicts an enchanting and philosophical journey through a complex world of allegory. Her raison d'être, love conquers all." Roz Beal, Photographer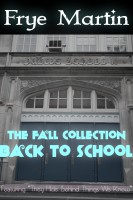 The Fall Collection: Back to School
by

Frye Martin
Natalie barely survives a horrible accident and now she sees strange creatures. Three girls try to defy reality by changing theirs. Valerie is having the time of her life thanks to two gorgeous twins who aren't exactly ordinary. This is Back to School but not like you've ever known it. This collection includes "They Hide Behind Things We Know," "The Frenemy Trials" and "Time Twins: The Universes."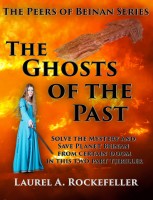 The Ghosts of the Past
by

Laurel A. Rockefeller
Terror fills the air on planet Beinan as unseen serial murderers bomb healing centres planet wide and assassinate the mighty and the humble for reasons known only unto themselves. Caught up in the conspiracy is Lord Knight Elendir, the son of two murdered healers whose grief overwhelms him. Will he solve the mystery and stop the killers before everyone he loves dies?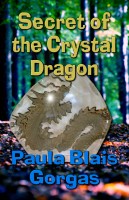 Secret of the Crystal Dragon
by

Paula Blais Gorgas
Guardians of the Blue Planet (Book I): Twelve-year-old Myra tries to protect a baby dragon from an alien group bent on ruling their planet as well as Earth. [Young Adult Fantasy from Dragonfly Publishing, Inc.]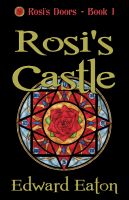 Rosi's Castle
by

Edward Eaton
When newly orphaned Rosi is sent to live with her Uncle in an eerie castle on the New England coast, she is plagued by strange happenings, irate ghosts, and a castle with a mind of its own. [Book I of the Rosi's Doors Series (Young Adult Fantasy) released in 2011 from Dragonfly Publishing, Inc. www.dragonflypubs.com]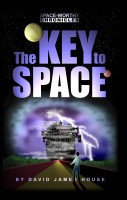 The Key to Space
by

David House
Sometimes Jess Worthy wishes he were back in the high school gym getting pummeled in dodgeball. Or stuck in final exams. Or dateless at the spring dance. Anywhere on Earth. Anywhere but the darkest, creepiest, deadest world in the galaxy.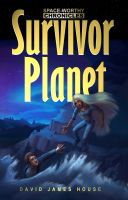 Survivor Planet
by

David House
Oregon teenager Jess Worthy is contacted by advanced aliens and given a chance to travel to other worlds to see how well humans can adapt to alien cultures and environments. In a trip to a binary star system, his shuttle crashes on an icy moon. And someone or something is trying to kill him and his fellow passengers from other planets.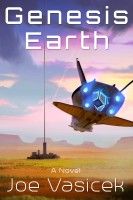 Genesis Earth
by

Joe Vasicek
(3.00 from 1 review)
Michael and Terra never thought that they would be the first human beings to set foot on an alien world. Twenty light-years away from civilization, what they discover forces them to re-examine their deepest, most unquestioned beliefs about the universe—and about what it means to be human.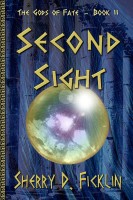 Second Sight
by

Sherry D. Ficklin
(5.00 from 1 review)
The battle between good and evil rages on as Grace Archer fights to destroy an ancient relic, stop a fallen guardian, and rescue the man she loves from the gates of the Underworld. [Book II of the Gods of Fate series (Young Adult Fantasy) released in 2011 by Dragonfly Publishing, Inc.]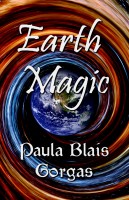 Earth Magic
by

Paula Blais Gorgas
When Jenna enters an abandoned old house, she is transported to an alternate world called EARTH ONE. There she meets Master Sorcerer Nigel, his young friends, and a telepathic cat named Victor. But a perilous encounter with a sorcerer from yet another alternate world threatens to change Jenna's life forever. [OWFI's Best Juvenile Book of 2002]
Related Categories