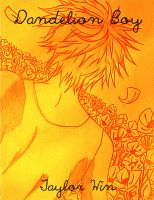 Dandelion Boy
by

Taylor Win
Artemisia Break has an unusual way of seeing people. In her eyes, her school is a garden and everyone within it is a type of plant. She doesn't fall under a specific class. She is the grass, the one who goes unnoticed. When a boy who is neither a flower nor a weed looks her way, will she be able to see past her limitations and find a world beyond the garden she has confined herself to?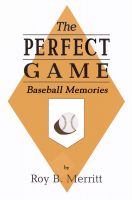 The Perfect Game: Baseball Memories
by

Roy B Merritt
This tells the story of a small town boy who became a star baseball pitcher, was asked to sign a contract for the New York Yankees, but went into teaching and coaching instead. His claim to fame is having pitched an "almost Perfect Game", 17 innings that ended in a 3-3 tie. His poetry reflects the artistry of baseball and the players of the game.