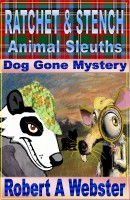 Ratchet & Stench - Animal Sleuths
by

Robert A Webster
When Cruft's Best of Breeds Champion mysteriously disappears, the finger of suspicion points at the owner of a rival kennel. Police find the missing Scottish terrier's microchip tracker, but unable find further evidence of a crime, drop any investigation. The dogs call in Ratchet and Stench, and even though they uncover clues that suggest a brutal murder, the animal sleuths aren't convinced.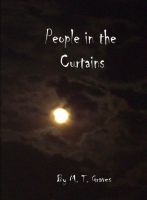 People In The Curtains
by

Martin Taylor Graves
(4.50 from 2 reviews)
A young Aaron survives a terrible illness only to discover he is now "linked" to the world beyond. He is persued by dark creatures from the other side. Can he escape them? Can he survive? A crime scene unfolds and the boy becomes deeply involved. An exciting detective story with a twist of the bazaar. This is the first book in a series. Second book is called "Life Returned", available now.