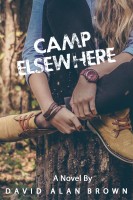 Camp Elsewhere
by

David Alan Brown
17-year-old Nora wants to stay sober, but she's not very motivated by life. She enrolls in a summer self-discovery retreat and can't possibly see how she will fit in with the eager and positive participants. When she happens upon a counselor from a camp for sick kids across the lake, she's inspired to try harder. But life's challenges push Nora to an edge she promised she never go near again.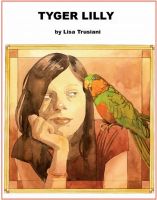 Tyger Lilly
by

Lisa Trusiani
(5.00 from 3 reviews)
Lilly lives in a magical world. Animals grow as tall as trees in her backyard, her mother lives in a cloud, her best friend, Dorian, is delightfully like a monkey, and Lilly can disappear, sort of. She's been doing it since kindergarten to escape the bullies, but now disappearing can't solve Lilly's problems. In fact, it has become a problem. Cover illustration by Mark Chiarello.