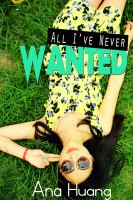 All I've Never Wanted
by

Ana Huang
Maya Lindberg had a plan: Be invisible, graduate, and go to a great college. She almost succeeded, until she attracted the attention of the Scions, the four most powerful guys in school. One becomes her fake boyfriend, one her unwanted matchmaker, one her guardian angel, and the one she couldn't stand the most? Yeah, he's her new housemate.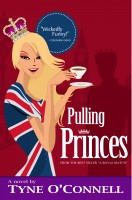 Pulling Princes
by

Tyne O'Connell
(5.00 from 1 review)
When Calypso returns from Los Angeles to her English boarding school for the summer term, she is determined to fit in with the popular crowd. Her plan is to pretend her mother's gay assistant back home is her boyfriend. And to her surprise, the trick works...at least at first.
Related Categories