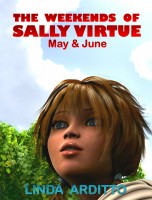 The Weekends of Sally Virtue. May & June
by

Linda Arditto
(5.00 from 12 reviews)
Sally Virtue is 10 years old and an only child living in a small town in Texas. She finds life boring, but looks forward to visiting her gran in Austin to break the monotony of her mundane life. Fear of spiders is nothing compared to living next door to a murderer. Let Sally tell you her version of events and exactly what happened.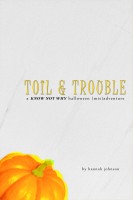 Toil & Trouble: A Know Not Why Halloween (Mis)adventure
by

Hannah Johnson
It's that Halloweeny time of year, and Howie, Arthur, Kristy, and Cora are on a mission to create the perfect haunted house event at the store in order to win over new customers. Turns out, it's not as easy as it sounds. The characters from Know Not Why return in this romp full of workplace turmoil, eerie coincidences, sexy mummy costumes, and even more bantery friendship antics than ever before.