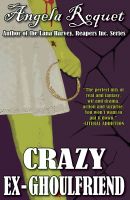 Crazy Ex-Ghoulfriend
by

Angela Roquet
(4.00 from 1 review)
Janie Parker is in love with the boy next door, but he's dating Miss Popular. That is, until she wraps her car around a tree and bites the dust. Just when things settle down and Janie thinks that she might have a shot at going to prom with the boy next door, Miss Popular comes back from the grave, and she's one crazy ex-ghoulfriend.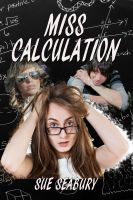 Miss Calculation
by

Sue Seabury
(5.00 from 3 reviews)
Freshman Jane Grey is sure she is starting off her high school career on the right foot - that is, until a boy makes fun of her shoes. Things go from bad to worse when she steps on the toes of the class bully. How's a math genius going to solve this problem?
Related Categories