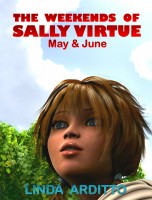 The Weekends of Sally Virtue. May & June
by

Linda Arditto
(5.00 from 17 reviews)
Sally Virtue is 10 years old and an only child; living in a small town in Texas. She finds life boring, but looks forward to visiting her gran in Austin to break the monotony of her mundane life. Fear of spiders is nothing compared to living next door to a murderer. Let Sally tell you her version of events and exactly what happened.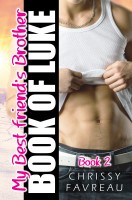 My Best Friend's Brother: Book of Luke (Book 2)
by

Chrissy Favreau
HOW FAR CAN ONE LITTLE LIE GO? As senior year draws to a close and everyone prepares for a change of scenery, Lilly Jacobson's boyfriend, Gino Barone, backs out of moving to Hawaii with her. Distraught, Lilly tells a "little white lie" to make him reconsider. Or maybe it's not so little.
Related Categories