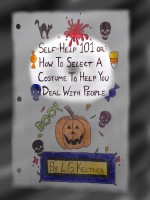 Self-Help 101 or: How to Select a Costume to Help You Deal With People
by

L.G. Keltner
Book 3 in the Self-Help 101 series Dani Finklemeier is learning to cope with living on her own, online trolls, and unpleasant classmates during her first semester of college. A Halloween party offers her the chance to relax and have a good time, but no holiday would be complete without some kind of disaster. At least she'll have enough material for another self-help book.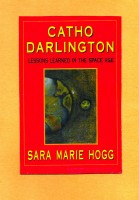 Catho Darlington--Lessons Learned in the Space Age
by

Sara Marie Hogg
(5.00 from 2 reviews)
NOTE: THIS IS THE TEXT-ONLY version of Catho Darlington. Catho goes from pigtails to pompadoured ponytail, leaving in her wake a hodgepodge of humorous and heartwarming experiences. It is all done with a gusto that can only be fermented with sassafras tea and "acifidity bags." Midwest Book Review says, "an original and genuinely talented author..heartwarming style."
Related Categories