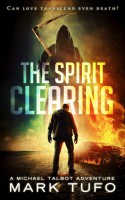 The Spirit Clearing
by

Mark Tufo
After a horrific accident Mike wakes to find himself blind in one eye. He now sees things that others can't and nobody will listen to him. That is until he meets Jandilyn Hollow. Will she be able to pull him out of the depths of his despair? Can love transcend even death?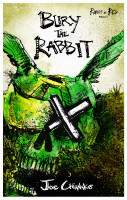 Bury the Rabbit: Rabbit in Red Volume Three
by

Joe Chianakas
In this final volume of the Rabbit in Red trilogy, the scares move to real-world horror locations in the most bone-chilling challenges yet. The winner gets to claim ownership of Rabbit in Red and all its fortunes. But multiple villains all want the empire for themselves, and others seek deadly revenge. Not everyone will survive.