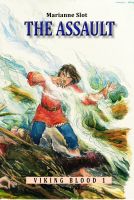 Viking Blood 1 "The Assault"
by

Marianne Slot
"The Assault" is the first book of five in the Viking Blood series by Marianne Slot. Norse mythology, Viking feuds, trades, and sea voyages, is brought to life in an exciting story of life and death. In these we follow Hauge as his life evolves around the vital consequences of one dramatic day; through vengeance and love; hardships of hunger and suffering, culminating in a final raid to England.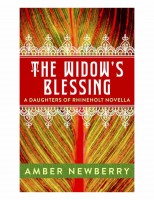 The Widow's Blessing
by

Amber Newberry
Annalice Hilbourne is a young girl when she is swept away to live in India while her father builds up his trade business in the shadow of the East India Company. In 'The Widow's Blessing', we glimpse the continuing story of Walls of Ash through they eyes of Annalice. This novella is the prologue for 'The Masque and the Mausoleum", the upcoming second novel in the 'Daughters of Rhineholt' series.