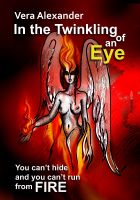 In the Twinkling of an Eye
(4.00 from 1 review)
Eric is 15 and he lives alone. He parties when he likes, he eats what he likes, he does what he likes: he is quite free to make his own choices... One night, one decision changes his life, in the Twinkling of an Eye. You can choose, you can see - but you can't run from Fire...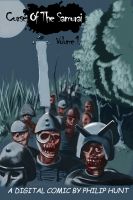 Curse Of The Samurai - VOL I - Thumbnail Edition
(4.00 from 1 review)
Japan 1589. The newly appointed Shogun imposed strict controls trading with Gaijin (foreigners). Even though the Dutch and Portuguese introduced gun technology they were restricted to trade on a small island in the bay of Osaka. It was almost as if the country was in fear of some form of contagion. Somewhere in western Japan...