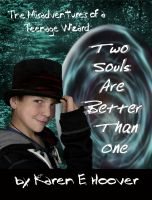 Two Souls Are Better Than One
(4.50 from 2 reviews)
Jeremy James Johansen has more than his share of problems. His father has disappeared without a trace, he's just been suspended from school, and he has the ghost of a dead mage sharing his body. His search for answers will take him across the boundaries of reality, and into another world—a world that has invaded his own small town.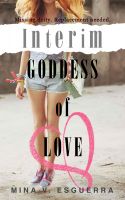 Interim Goddess of Love
Older YA/new adult/sweet romance: College sophomore Hannah Maquiling doesn't know why everyone tells her their love problems. She's never even had a boyfriend, but that doesn't stop people from spilling their guts to her, and asking for advice. So maybe it shouldn't be a surprise when the cutest guy in school tells her that she's going to have to take on this responsibility - but for all humanity.