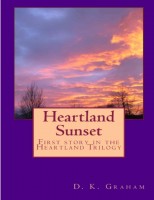 Heartland Sunset
by

D. K. Graham
(5.00 from 1 review)
Jaina Wilson was raised by her uncle after her parents' murders. She was never told she had a twin sister, but when they are transferred to Wayland, Kansas she discovers her twin after a bizarre occurrence. Together the teens set out to find and bring to justice the men responsible for the deaths of their parents. At the end of the story Jaina must come to terms with the death of her cousin.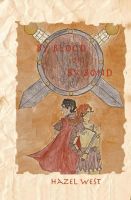 By Blood or By Bond
by

Hazel B. West
(3.00 from 1 review)
Caolan, the son of a Celtic chieftain and Viggo, a centurion from the Roman army are thrown together in poor circumstances by the deaths of Caolan's father and Viggo's son. Can they look past their differences and hatred of each other to find what they have lost: a father and a son?