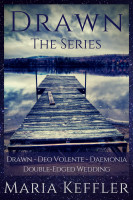 The Drawn Series Boxed Set
by

Maria Keffler
What if you could make things happen just by drawing them? Juliet Brynn can. From the trauma of losing at thirteen the only life she ever knew, to a choice she must make at seventeen that will thrust her through one door while locking every other, one unrelenting gift haunts Juliet: her ability to sketch the future into being.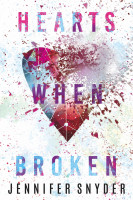 Hearts When Broken
by

Jennifer Snyder
Hearts When Broken is a boxset which includes three PREVIOUSLY PUBLISHED Young Adult titles by Jennifer Snyder! These titles might melt your heart or break it… It includes SHATTERED SOUL, EXHALE, and THE UNLOVED.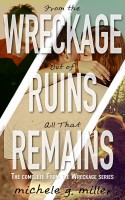 From The Wreckage - The Complete Series (Books 1-3)
by

Michele G Miller
Follow high school seniors, Jules and West, as they put their lives back together after a tornado changes their world. This box set includes all THREE full-length novels in one - From The Wreckage, Out of Ruins, All That Remains - PLUS special bonus scenes (over 10k words) from West's POV that have never been seen before.
Related Categories